Angel Araujo Heads North to Build His Family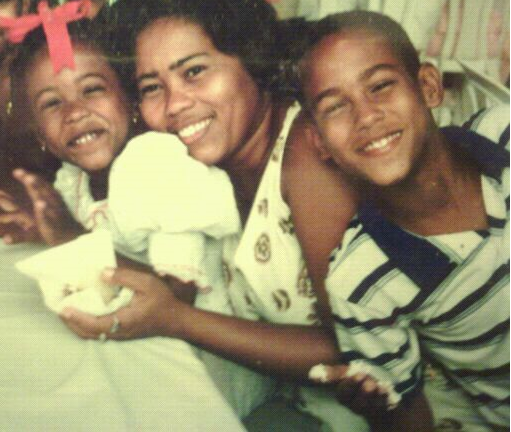 The second story of a new Canadian is one much closer to me but one worth telling. After some convincing, my Dominican Republic (D.R) born and raised husband of five and a half years allowed me to share some of his story.
I am clearly biased but it's one of the most beautiful and heartbreaking stories I've heard.
Angel talks of climbing San Pedro De Macoris neighborhood trees barefoot to sneak a juicy soursop fruit snack and hide from his firm and no-nonsense grandmother. He describes his mother traveling the town, and beyond, trying to convince someone to give her son guitar lessons although she has very little to pay but her boy had such a desire to learn the strings of the instrument.
Angel Luis was born in 1988 to a mother who adored him and a father who hadn't quite figured out how to live up to those responsibilities. Although father and son now have a good relationship, Angel remembers being dressed in his best clothing, likely the one semi-formal outfit that he owned that his mother washed and hung carefully. He remembers waiting with excitement to see his Papa, a man who sometimes did not show up as promised, leaving Angel feeling disappointed and forgotten and leaving his mother without surprise.
Angel spent his childhood and most of his youth in St Pedro De Macoris. The world knows the town as the birthplace of Major League Baseball's biggest stars but in the1990s, it was also a bustling factory town. Angel's Mother worked as a seamstress in a local factory, sewing clothing for brands like Banana Republic and Gap. This is clothing she could never afford to buy and work that paid her, on average, $20 weekly for long hours hunched over a loud sewing machine.
Angel often lived without running water, a toilet, or privacy. He spent time in a one-room home with his mother where she kept netting over them at night to keep the large critters away. That said, he snuggled his mother closely at night and there was more than enough love.
At the age of five, Angel's little sister Pamela was born, (Angel already had two older siblings from his father's past relationships). When his younger sister was born, there was no room for him in the small home his mother now shared with Pamela and her father, so Angel spent much of his time at his maternal grandmother's home, a woman who had birthed sixteen children of her own and now often cared for at least eight grandchildren in her modest home.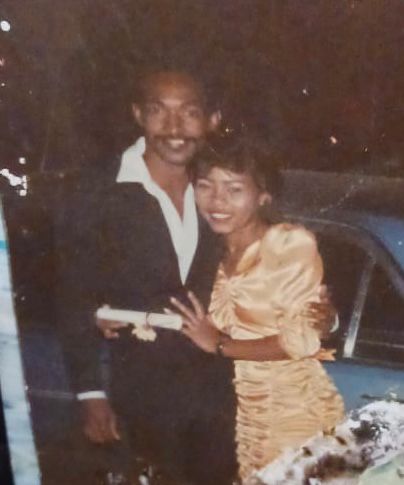 While living with his grandmother, Angel missed his mother desperately and since there was no bed for him in the busy home, the couch was where he laid his head at night after all the adults had gone to bed.
Tired, overworked, and a woman who started taking on tasks of a traditional Dominican housewife at the young age of ten, Angel's grandmother's love was firm and tough. Missing his mother, and with feelings of nervousness, he would often pee on the couch in his sleep as a young boy. Angel's grandmother would show the wet sheets to his cousins with disdain to deter the bed wetting, but this did not help. He remembers trying desperately to dry or hide the sheets before she awoke in the morning to start making the lunchtime meal.
Lunch was usually rice, beans, and a small amount of chicken for the children. It was not usually enough for Angel's hungry belly, but he was thankful that he was eating a meal and as he got older, his grandmother would make sure that extra food filled his plate.
When Angel's mother left the father of his young sister, she moved into the family home with everyone, sometimes taking time with Angel and his sister in small one-room homes when the family home was overwhelmed with people. Angel would need to walk for 20 minutes to get clean water for bathing and drinking.
As Angel grew, he dreamed of becoming a doctor, something that was far beyond his mother's budget; tuition funds he did not have. His mother managed to gather money from various semesters jobs and these funds were saved peso by peso, especially after she secured a slightly better job making uniforms for all-inclusive resort staff in Punta Cana.
Remember that the Dominican Republic is one of North America's top beach destinations, although Angel never learned to swim and only now knows how to navigate the waters from taking lessons here in Canada.
Sadly, Angel could not keep up with the payments that medical school required, some days not having anything to eat or even a small bag of water for hydration (water in D.R. cannot be drunk from the tap and small bags are sold for 1 peso at that time). Angel dropped out of medical school after four years, one year short of completing his degree to practice medicine. Angel then moved to the tourist destination Punta Cana, going where many Dominicans go to earn decent pay, although their treatment from hotel management can often be demeaning and borderline abusive. He worked as a telephone operator, kids club representative, towel service employee, and was eventually promoted to butler, a position many strive for as you often serve VIP guests, and tips can help to make the hard-working conditions worthwhile. Can you imagine sharing accommodations with four to six other people in one room, while sleeping in bunk beds as an adult? Can you imagine never having the opportunity to eat what guests enjoy but instead served food that often makes you sick while recommending hotel restaurants and entrees that you are not permitted to try? This is the life of the average Dominican all-inclusive employee.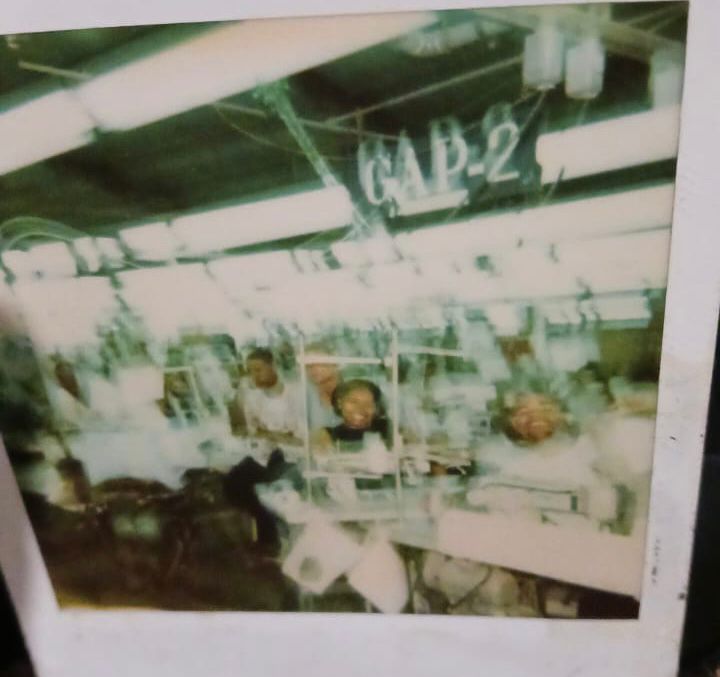 It was then, in 2016, that I traveled to D.R to attend a friend's wedding and Angel was my butler. I didn't have much need for a butler but found him kind and easy to talk to. Against hotel rules, I invited Angel into my room to enjoy a beer on the hotel balcony. We talked like we had known each other for years, our lives so far apart in both nature and distance.
I returned to Canada and kept in contact with Angel who, as I was starting to learn, needed a VISA to travel to most places in the world and these travel documents were not easy to obtain. We painstakingly worked on application after application, getting denied multiple times due to Angel's lack of a large bank account balance. Throughout this time, I visited him in his country, and he showed me the beauty and traditions of D.R; the smell of homemade dumplings with sauce and avocado, rum with apple juice in little paper cups, wrapping your hair in a Tubi net after it had been styled to protect it from the humidity, etc.
When I was six months pregnant with our first child, a boy, Angel received a student VISA to come to Canada and he was thrilled. This Visa turned into Permanent Residency, and he is now applying for his Canadian Citizenship now that we have three beautiful children, one a nine-year-old boy from a past relationship, one boy now five years old, and our youngest, a two-year-old daughter.
Angel loves Canada but misses the music, smells of many foods cooking during their holiday celebration, Noche Buena December 24, riding around town on his motorbike as most do in this busy town, and most of all, his family.
Dominican Republic is a long way from Vancouver, but Angel speaks with family daily and we travel to visit as much as we can, less than we would like due to the recent pandemic, and now with a large family to pay for flying over these many miles.
Angel never became a doctor, as planned, but if he had, he would never have met me and had his two additional beautiful children, adding to his first young son.
Merengue music often fills his headphones, and he always speaks Spanish to our children, ensuring that they grow up knowing the language. He has a tattoo of a traditional Dominican drum called Tambora; a Cayena flower on his arm, along with the Cigua Palmera bird, common amongst the blue skies of his country.
He hopes that one day, the beauty of his country and people can be truly seen by ridding the nation of its prevalent corruption and poverty, but until then, the fond memories of love, food, and music bring him home again while he makes his new home amongst the family he has built in BC, Canada.