While passing through Vancouver's downtown eastside, it is easy to feel shocked and saddened by seeing those who seem to have lost their way. From long lineups at meal kitchens to those openly sick with drug addiction, there are so many men and women living in pain, without much to call their own.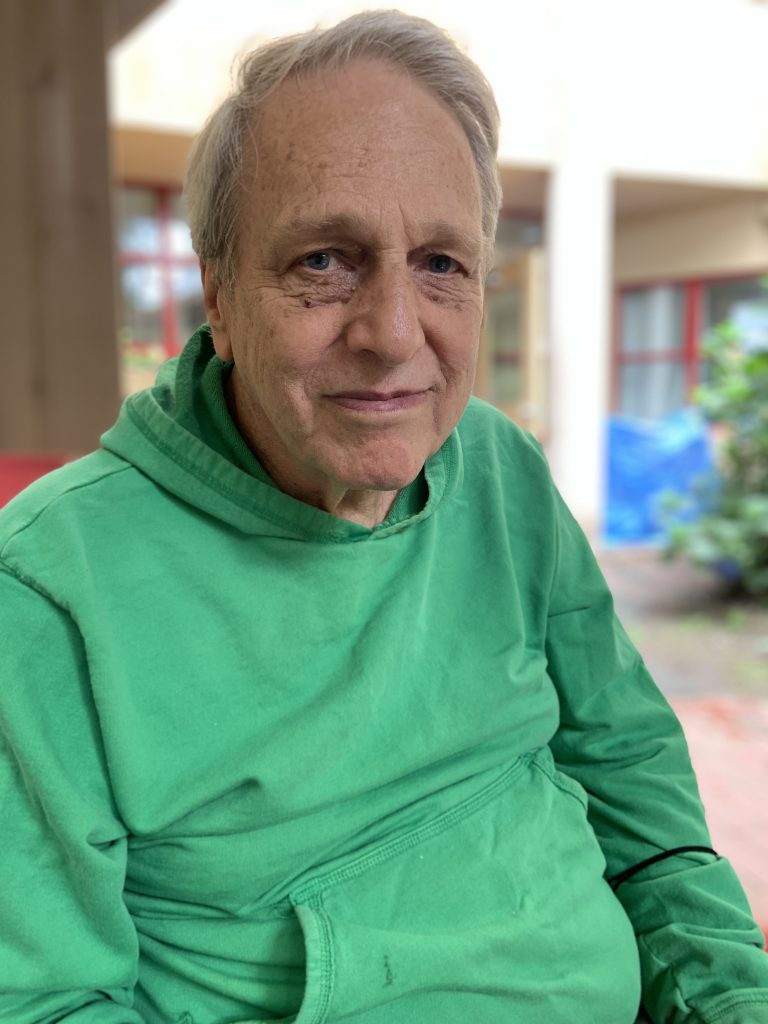 When I see this community, I know that every person has a story, a unique experience that is often full of both joy and pain. Hearing these stories helps us to understand the life paths of others who may be facing hard time, helps us to show empathy and more understanding. It's also an amazing privilege to hear someone's story, to have someone open up and share their life with you.
In an effort to hear and share the stories of people around Vancouver, from all life experiences, I met with a man who called the downtown eastside area shelters home for several years. Now a 74-year old resident of The Veterans Manor, David Higgins sat with me to talk a bit about his life story. Full of humour and enthusiasm, David shared with me…
Born in Victoria, BC in 1947, David Higgins grew up with his parents and two younger brothers. From childhood, he was hardworking, smart and keen to make his own money. His first job was setting up bowling alley pins at the age of 9 and he took on a paper route at age 12. Ever the entrepreneur, David recognized a new housing complex opening nearby and recruited well over one hundred new subscribers from the new area in an effort to win the company's contest for signing up new clients. David ended up in second place as the winner had brought a variety of friends on board to help him win. This is what David describes as his first lesson in life; "Not everyone plays by the rules."
At the age of 17, David was working as a gas attendant at Woodwards, while attending high school, and he was influenced by some friends who had joined the Navy. David Higgins signed up for the Navy Reserves, sailing around BC and California for his training as an administrative pay-writer. In bellbottom trousers and carrying military number #R28922, David spent three years as a part-time Navy reserve. These years took him across North America and gave him his first taste of travel, something he grew to love.
Although David took courses, including some in law, he never felt as though he excelled as a student. Watching and learning, David found ways to secure reliable work and save money, often doing work in sawmills or mining. He says that putting himself in remote camp work environments, with little spending temptation or opportunity, allowed him to save money and eventually do what he loved—travel. Travelling all around the world, Australia and Costa Rica were favourite destinations. David certainly had his experiences with romance, having been married four times and remaining close friends with one of his former wives Michiko, to this day.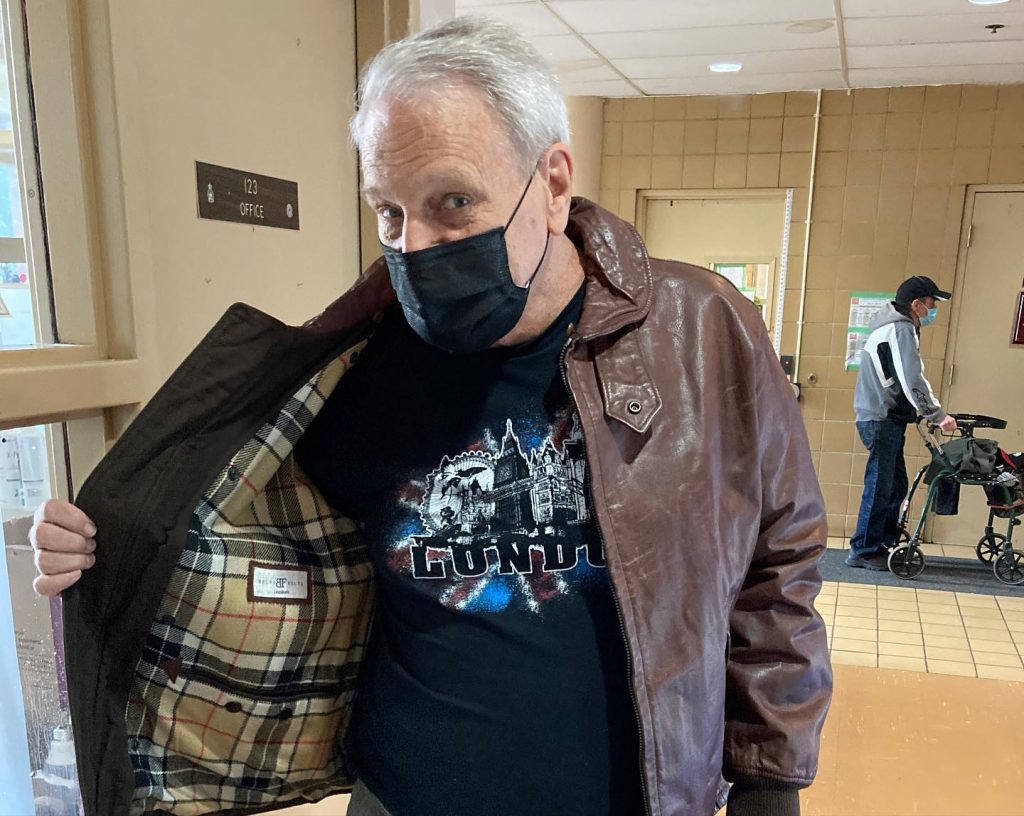 During his 30s, in the 1980s, David worked in property and real estate development and earned quite a bit of money during those times. With a very high prime interest rate, and eventual market crash, David soon lost it all—eventually leaving Canada for an extended period in Costa Rica.
Once back in Canada, David found himself at age 67 and with no home or income. From the age of 67 to 70, David stayed in Vancouver's downtown eastside shelters. He describes how challenging it was living in shelters where people were often sick with a variety of illnesses and spreading their conditions to others. David developed a serious heart condition and at the age of 72, as he worked on his health recovery, he moved to Veterans Manor Housing Society. This supportive housing community for veterans, and other vulnerable seniors, is supported by an onsite charitable organization called Whole Way House. This group helps to bring connection, community and other supports to vulnerable seniors, bringing them together for meals and activity, and helping them with needs such as bank trips, room cleans and medical connections.
David Higgins is thriving in this new community, meeting with friends, enjoying community and even planning another financial venture to help provide for those close to him throughout his remaining years. Although David admits to drinking heavily during his 30s while working in the fast-paced property market, addiction and poverty have not been a significant part of his life story. David never even smoked cigarettes, having been devastated by seeing his beloved Mother develop breast cancer and pass away from cancer and emphysema-related issues.
David's journey led him to the downtown eastside shelters later in life but his story is about so much more than the years he has spent needing support. David has worked hard at various positions, travelled the world, experienced excitement and adventure and served Canada in the Navy Reserves. This short piece cannot come close to telling his entire life story, rich with humour, reality and overcoming challenge. It can only provide a brief look into David Higgins' life and the path that led him to where he is today.
I can't wait to connect with David again soon to learn about his continued health recovery, (he works out regularly at the YMCA and has impressive fitness!). I also look forward to hearing more of his stories—stories that tell of a man who was full of adventure, humour and hustle since the very beginning.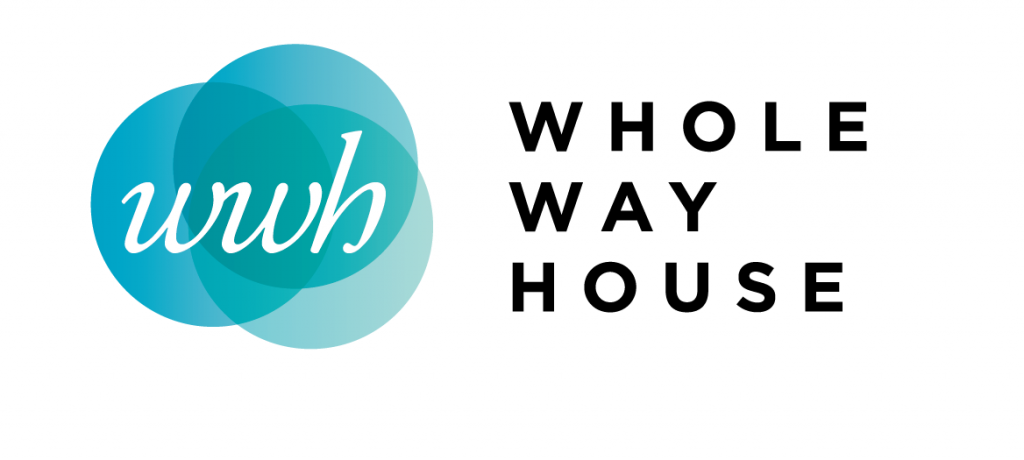 To learn more about Whole Way House and to support their amazing work for seniors in need, please visit their website: https://wholewayhouse.ca