[vc_row][vc_column][us_page_title align="center"][us_separator show_line="1″ line_width="30″][vc_column_text]A freelance writer with extensive newspaper,magazine, web and corporate writing experience, Michelle Hopkins adds complexity and depth to the work she does at Thexton Public Relations. Michelle is a notable writer for publications such as BC Business Magazine, Westcoast Condominium Magazine and Real Estate Weekly. We asked Michelle to talk about her experience as a writer and how the industry has changed throughout the years.
How did you get into writing and what do you love about it?
I wanted to become a journalist since I was a little girl growing up Francophone in Quebec. I kept a diary and wrote everyday. However, when we moved to Vancouver my English writing skills were poor. So, I attended UBC and studied commerce.  At 40, with my sons in high school, I applied for journalism school and was accepted. My favourite aspects of my career are meeting interesting people, constantly learning something new and the opportunity to write about a plethora of subjects … I thrive on deadlines too!
What kind of changes have you been seeing throughout the years during your career as a writer?
The industry has certainly changed in the last decade or more. With the advent of the Internet and Social Media, people aren't getting their news from newspapers and magazines the way they used to.  That's why as a freelance journalist, I don't just rely on my newspapers and magazine contracts. I've branched out into corporate writing as well.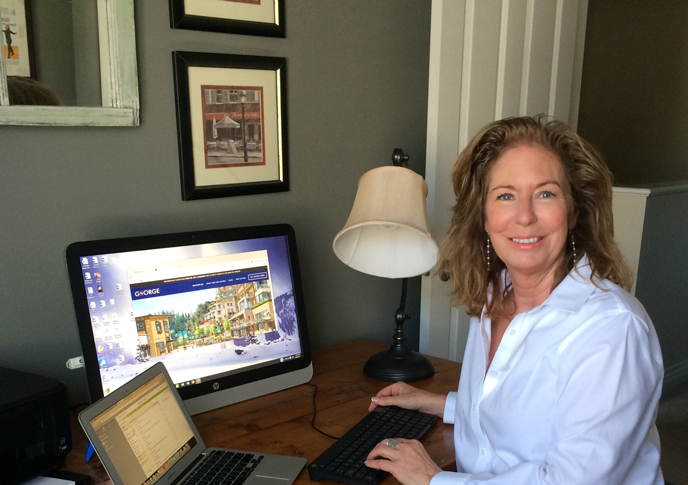 What is the biggest challenge you are currently facing as a writer?
The challenge for most if not all writers is finding steady work – especially for a freelancer. I've been extremely fortunate to have great contracts. I'm always pitching ideas and new clients. I've found that those colleagues who are doing well don't sit and wait for the work to come to them either. I still love what I do and work hard to deliver what my editors and clients want and I think  that is why I've been fortunate that they keep sending work my way.
What is one piece of advice you've been given that still resonates with you?
This one is a toss up between two really good pieces of advice that are as relevant now as when I began my career: always meet your deadlines and listen, really listen.
What is your favourite book of all time?
Conversations with Myself by Nelson Mandela. It is a raw, very personal and political look inside the life of one of the world's most influential leaders of our times.
[/vc_column_text][/vc_column][/vc_row]