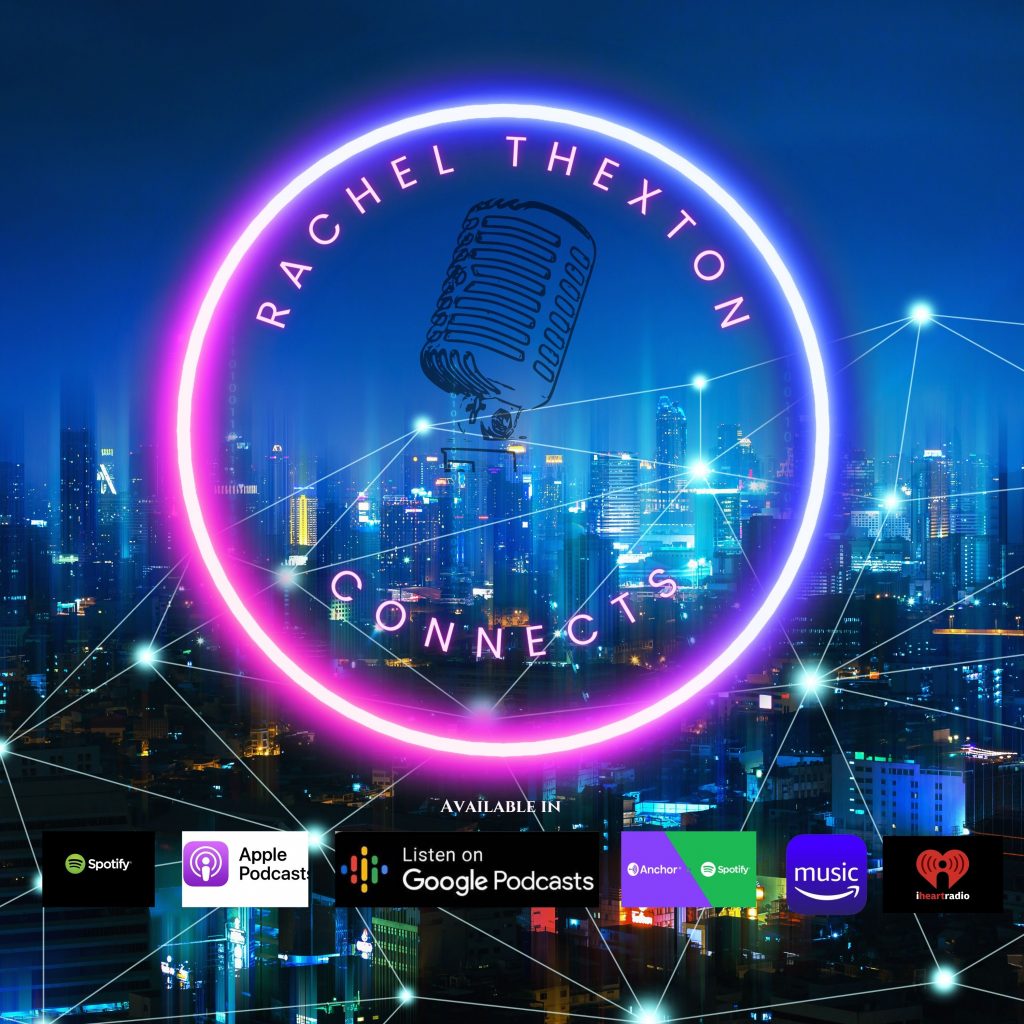 280 characters is simply not enough to have meaningful dialogue, as some of us do via chats on Twitter. The division and judgment we are experiencing, and the stigmas we may be relying on to form our beliefs, are not helping us to move forward in productive ways. Learning and truly creating change and connection requires deeper and more authentic conversations where we are accountable as individuals.
I have recently launched a new podcast called Rachel Thexton Connects where I hope to share all kinds of information and perspectives, and not just perspectives that I agree with or support. I want to learn and sometimes that requires listening carefully to those we feel that we disagree with.
As a public relations professional with over two decades in the industry, I also look forward to sharing informative discussions with media, bloggers, and influencers, as these professionals are vital conduits in sharing information and keeping us all accountable.
I continue my passion for stories, and learning, through truly connecting. Join me for my new podcast Rachel Thexton Connects. You can find these conversations wherever you listen to podcasts.